Wedding at Hotel Tremezzo, Luxury wedding on Lake Como
Are you envisioning a wedding that transcends the ordinary, where romance embraces the
breathtaking beauty of nature? Look no further than Lake Como, one of the most sought-after
destinations for luxury weddings and intimate elopements. Nestled in the heart of this enchanting
Italian paradise is the iconic Grand Hotel Tremezzo, a five-star haven that epitomizes elegance and
sophistication. Allow us, the passionate photographers @carlospintau and @selenapintau, to take
you on a captivating journey through the world of luxury weddings on Lake Como.
Lake Como: A Haven of Beauty and Romance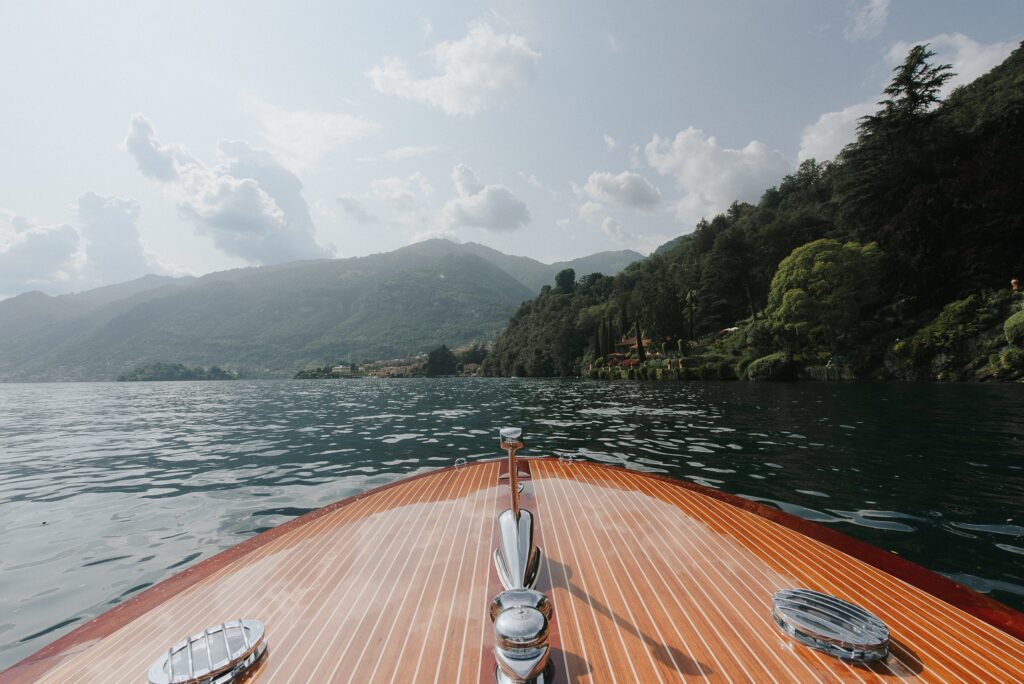 Nestled in the heart of Italy, Lake Como is a symphony of breathtaking beauty. Its crystal-clear
waters, framed by majestic mountains and charming villages, create a surreal backdrop for a
celebration of love. You'll be enveloped in a sense of wonder and romance that only this
enchanting location can evoke.
Suite GRETA, Hotel Tremezzo Lake Como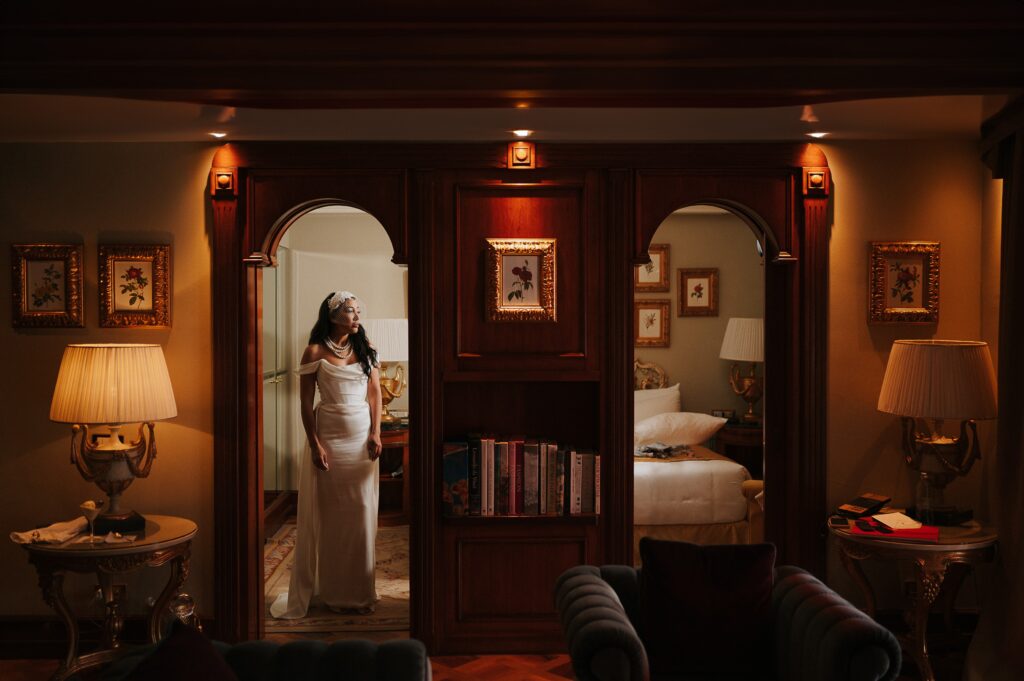 For this wedding at Hotel Tremezzo, the couple chose the suite. This suite is an ode to the great Greta Garbo. The golden age Hollywood actress referred to the Palace in the 1932 film Grand Hotel as "that sunny, happy place", and Suite Greta is exactly that.
Beautiful windows leading onto an ample terrace flood the elegant rooms with light, drawing the panoramic lake views in. Gold tones detail the spaces comprising a bedroom, living room with dining area and two bathrooms.
Elopement Weddings: An Intimate Love Affair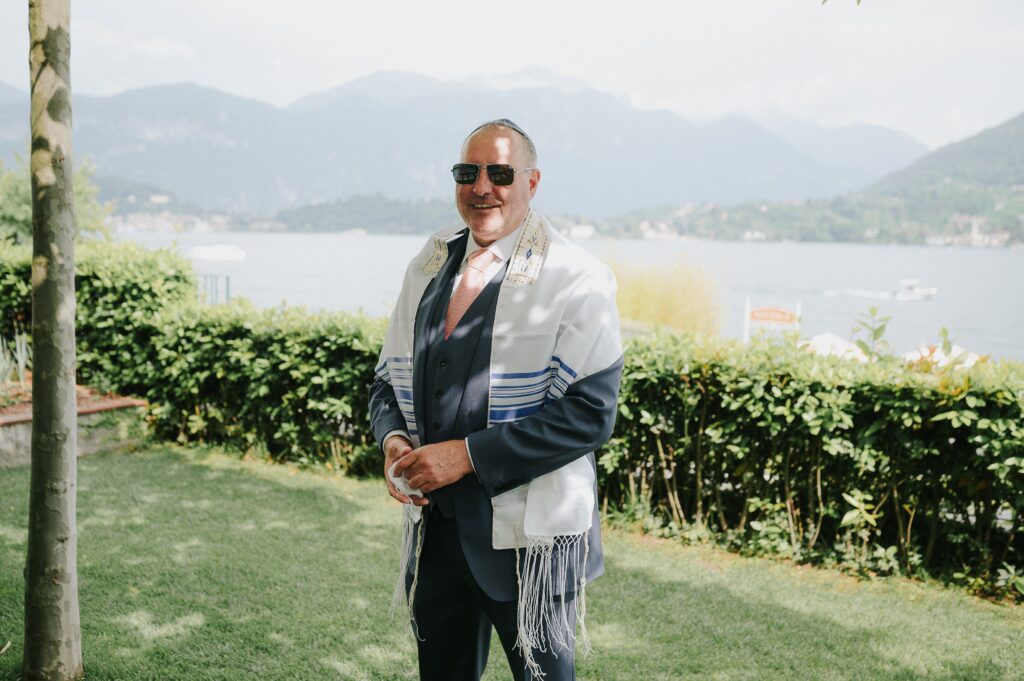 Elopement Weddings: An Intimate Love Affair
For couples seeking an intimate and exclusive celebration like this wedding at Hotel Tremezzo eloping to Lake Como is a dream come true. Imagine exchanging vows in the presence of a select few loved ones, surrounded by the tranquil serenity of the lake and the ethereal beauty of the Italian gardens. It's a moment of pure magic that will be etched in your hearts foreve
Grand Hotel Tremezzo: The Epitome of Luxury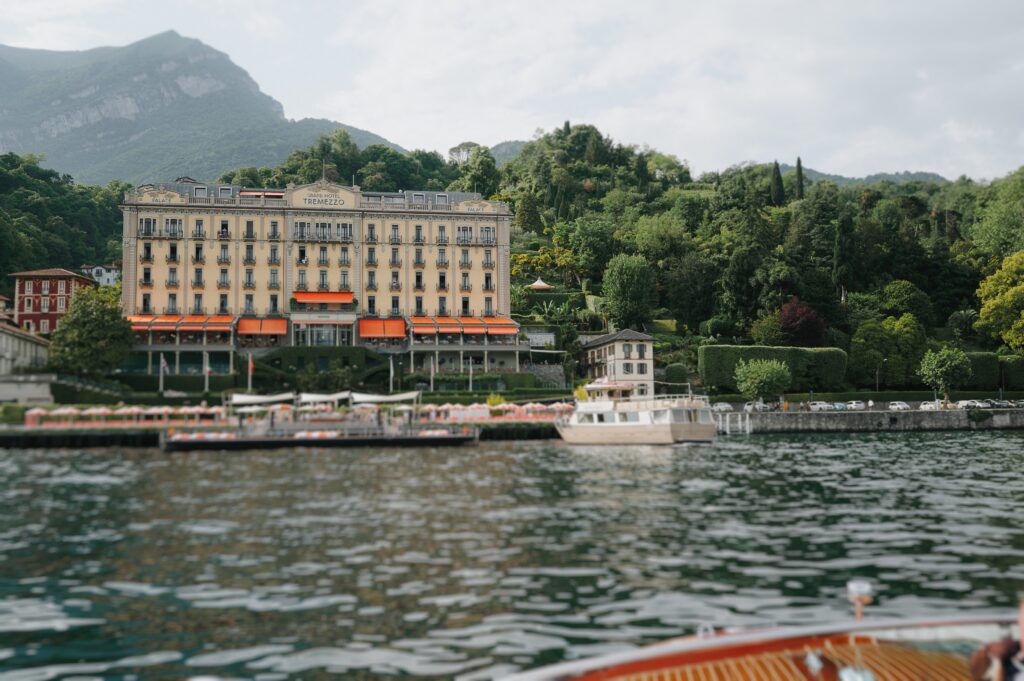 Hotel Tremezzo is renowned for its timeless elegance and stunning views, making it a top choice
for luxury weddings. Boasting a breathtaking view of Lake Como and surrounded by stunning
Italian gardens, this opulent destination radiates a charm that is second to none. The hotel's
timeless elegance provides the perfect backdrop for an intimate elopement wedding, making it a
coveted location for couples seeking a truly magical experience.
A Glimpse of Paradise: Villa del Balbianello
As you explore our photogallery, you'll notice the captivating presence of Villa del Balbianello in
the background. This iconic location is another top choice for luxury weddings on Lake Como. Its
charm and allure have enticed couples from around the world to say "I do" amidst its historic
splendor.
Your Team of Exceptional Service Providers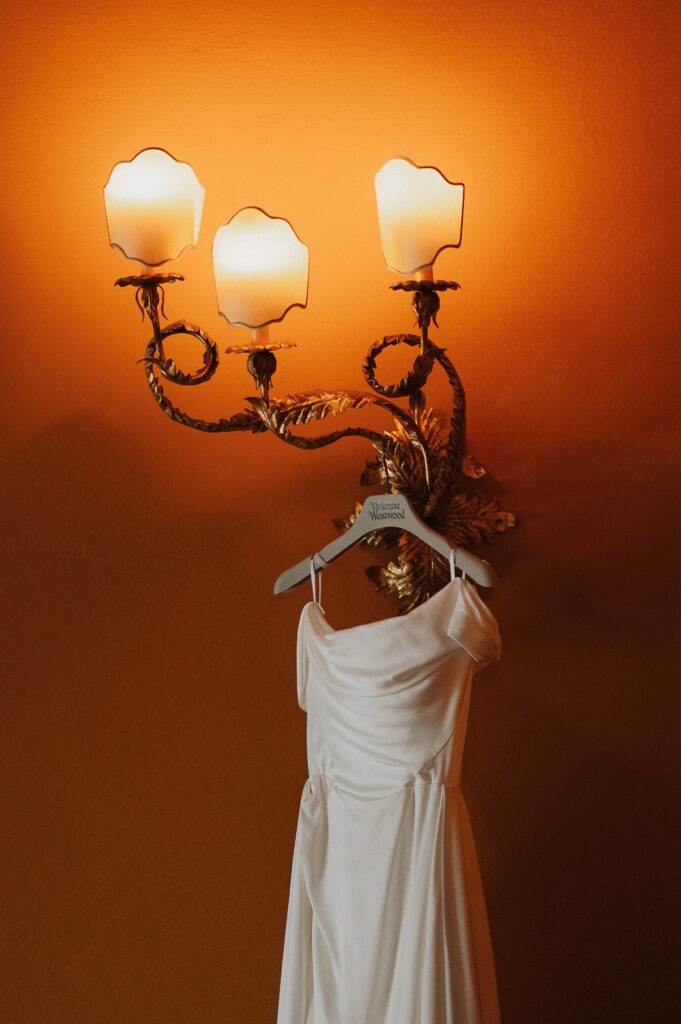 Your Team of Exceptional Service Providers To ensure your wedding is nothing short of perfection, we would be remiss not to mention the incredible team of service providers that elevate every moment. From the moment you slip into your stunning @viviennewestwood (www.viviennewestwood.com) dress and @jimmychoo shoes (row.jimmychoo.com), you'll feel like royalty. And let's not forget the exquisite accessories designed by @jasminechongofficial, a heartfelt gift that adds a touch of sentimentality to your special day.
For this wedding at Hotel Tremezzo the Wedding Team are:
Bride: @justjessicanyc
Venue: @ghtlakecomo / @villadelbalbianello
Shoes: @jimmychoo
Dress: @viviennewestwood
Photographers: @carlospintau & @selenapintau
Accessories: @jasminechongofficial
Preserving Timeless Memories: Your Love, Our Artistry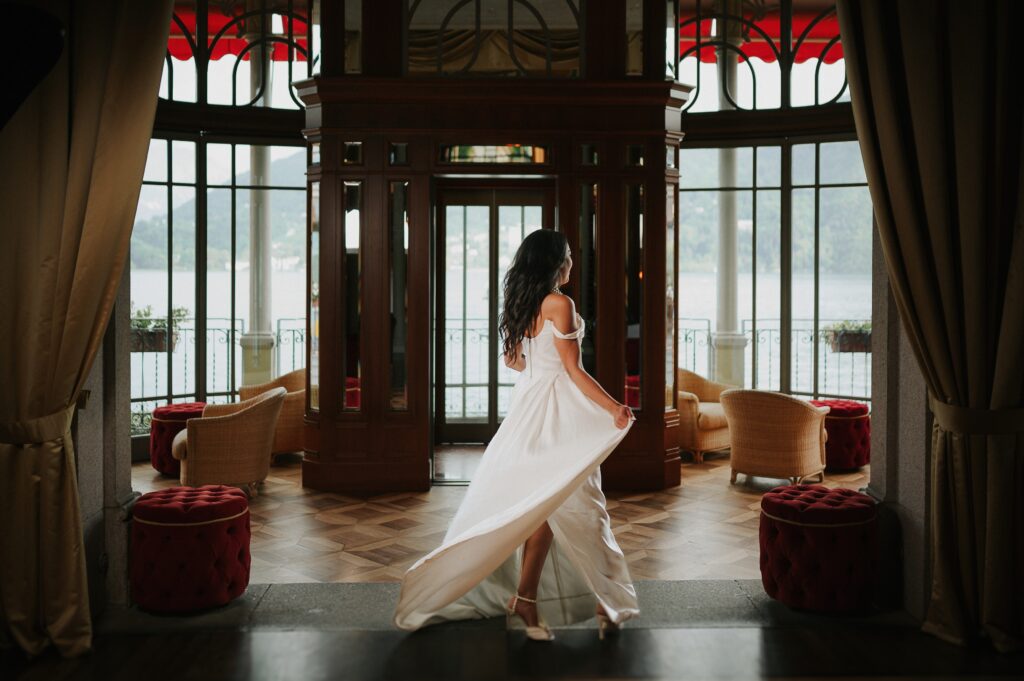 The magic of luxury weddings on Lake Como awaits you. As you plan the most extraordinary day of
your lives, remember that we, @carlospintau and @selenapintau, are here to capture your love
story with grace and artistry.
Why Lake Como?
Lake Como isn't just a destination; it's an experience of unparalleled romance and luxury. Indulge
in world-class cuisine, embrace warm hospitality, and create memories that will stay with you
forever. Whether you envision an intimate elopement or a lavish celebration, Lake Como offers
the perfect canvas for your love story to unfold.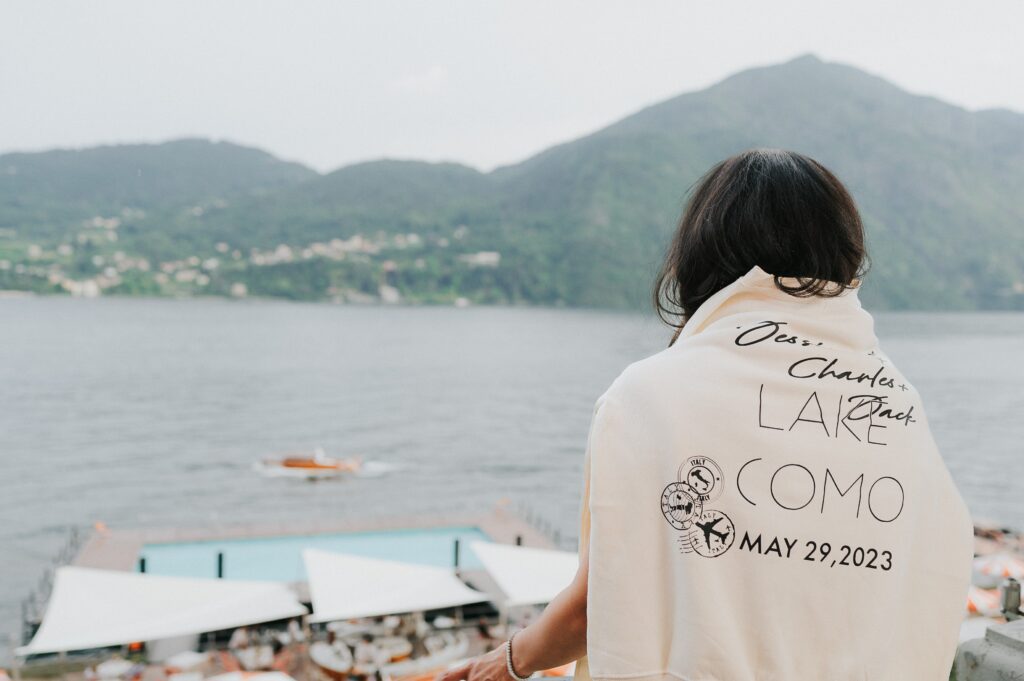 For those seeking to redefine their love story in an intimate setting, Hotel Tremezzo awaits with
open arms, ready to orchestrate a wedding beyond your wildest dreams. Embrace the magic, bask
in the luxury, and let love soar beyond all boundaries.
Capture this wedding at Hotel Tremezzo story: @carlospintau & @selenapintau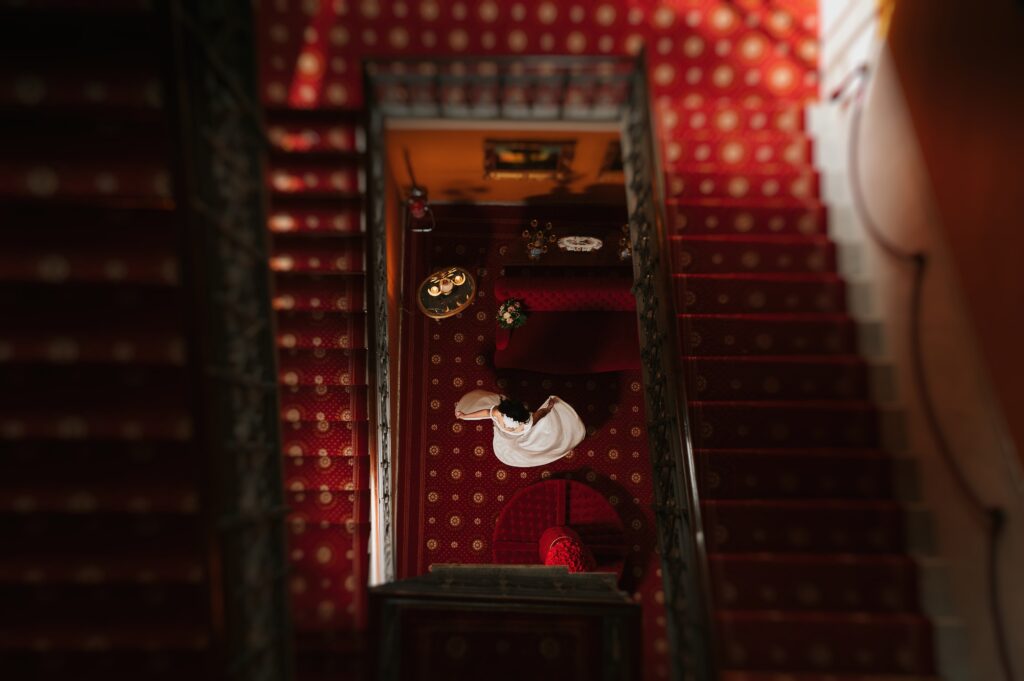 Contact us today, and let's embark on this enchanting journey together. Your Lake Como love
story starts here.