As a Venice wedding photographer, my passion lies in capturing the essence of love amidst the historic and romantic backdrop of Venice. This enchanting city, with its intertwining canals, historic bridges, and majestic palaces, provides a breathtaking stage for any love story. Every cobblestone, every reflection on the water, every whispered 'I do' under the Venetian sky becomes a part of a larger narrative – a testament to love that I am privileged to capture.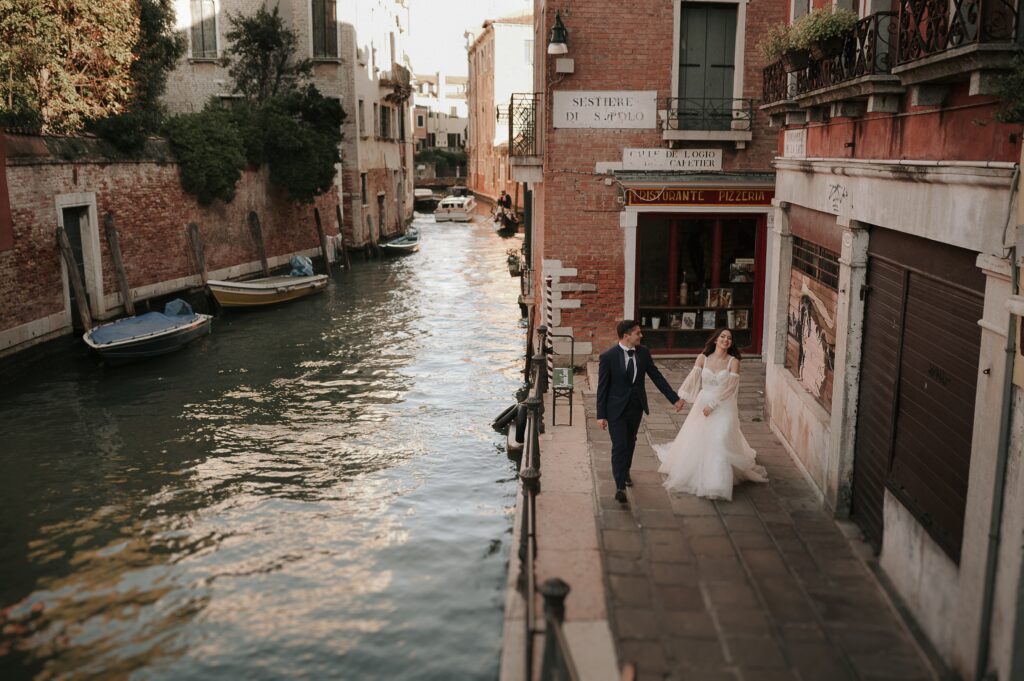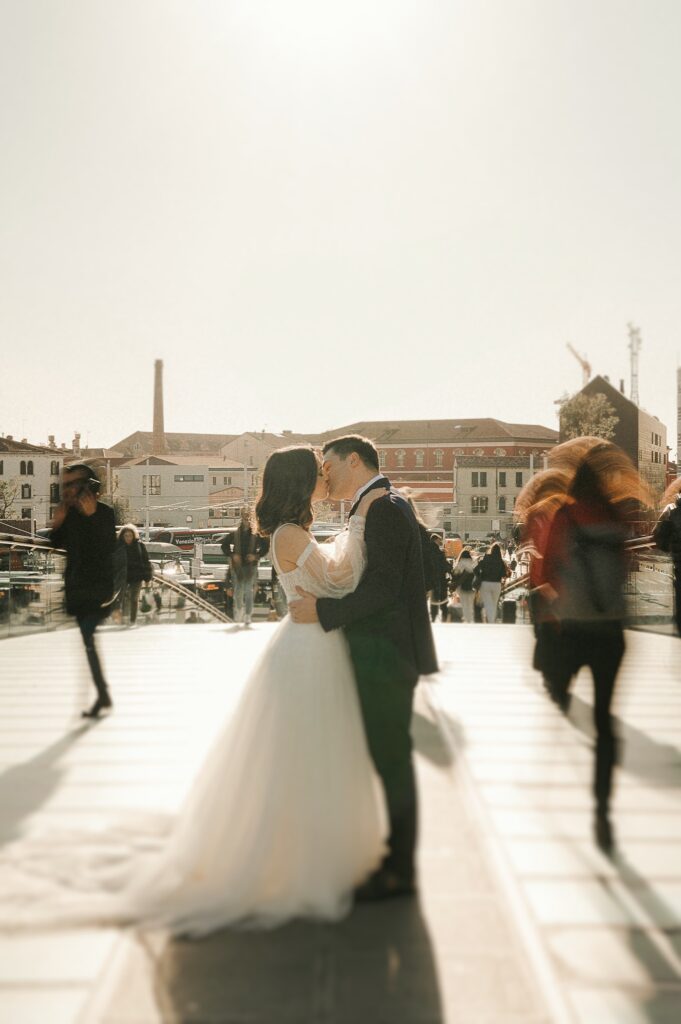 The Magic of Venice in Every Frame
Photographing weddings in Venice is not just about capturing moments, it's about immortalizing emotions against a backdrop of timeless beauty. This city, steeped in history, filled with artistic treasures, and alive with the vibrancy of Italian culture, offers an idyllic setting for couples. Each corner of Venice, from the grand Piazza San Marco to the secluded corners by the canals, presents a picture-perfect scene. As a photographer, I strive to capture the essence of these settings, blending them seamlessly with the emotions of the wedding day.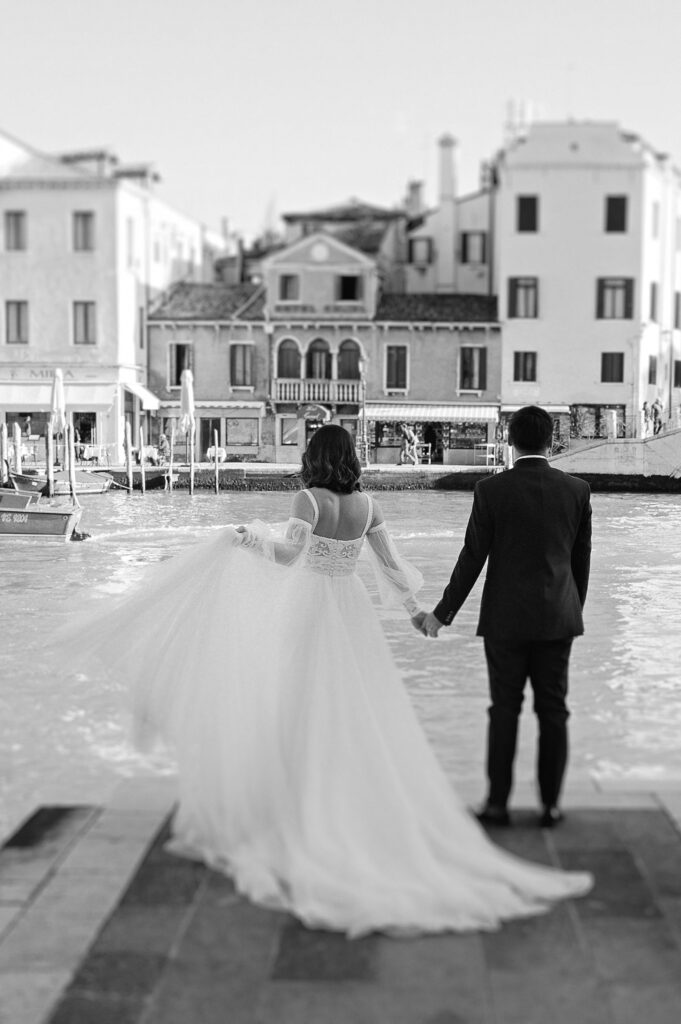 Crafting Memories in Every Corner
Every couple has a unique story, and as a Venice wedding photographer, my aim is to tell that story through evocative and heartfelt images. I seek to capture not just the grand moments but also the subtle, fleeting emotions – the joyous smiles, the tearful exchanges, and the tender glances. Whether it's a luxurious ceremony in a Venetian villa or an intimate exchange of vows on a gondola, each element of your special day is woven into a beautiful narrative that reflects your journey as a couple.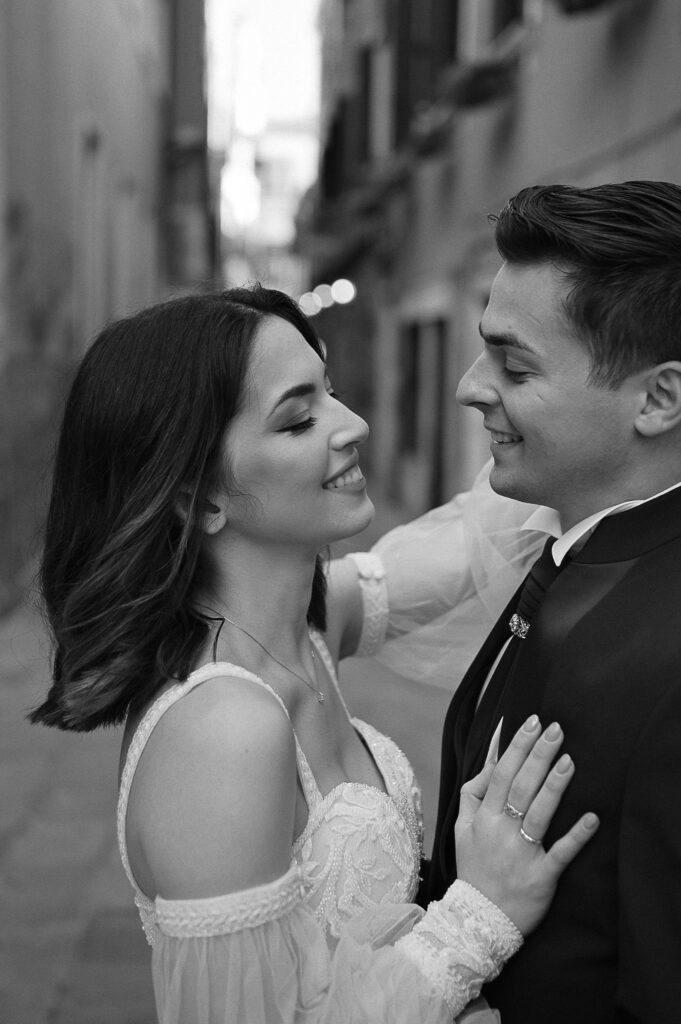 Your Story, Our Canvas
Venice, with its rich tapestry of history and modern vibrancy, serves as a canvas where emotions and colors blend to create a masterpiece of memories. The city's dynamic atmosphere, combined with the serene beauty of its architecture and waters, provides a spectacular palette for wedding photography. Capturing the golden light of a Venetian sunset, the intricate details of Renaissance art, and the joyful celebration of love, each photo becomes a piece of art in itself, telling the story of a couple's most cherished day.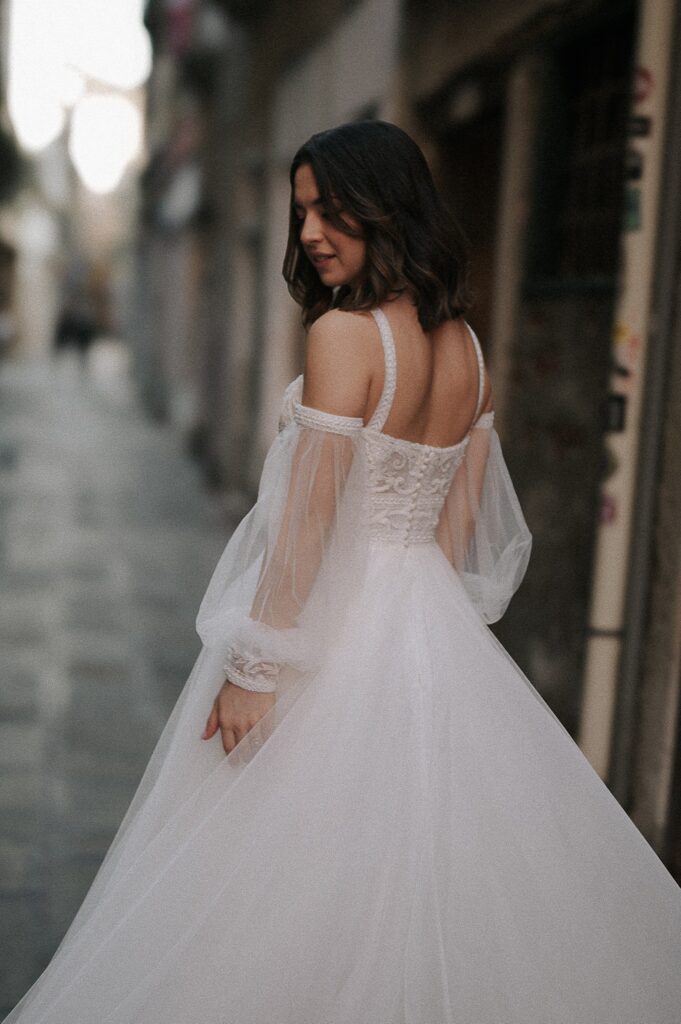 In the heart of Venice, every photograph tells a story of love, joy, and eternal commitment. As your Venice wedding photographer, I am dedicated to capturing these moments with the utmost care and creativity. Your wedding day is a once-in-a-lifetime event, and it deserves to be remembered through stunning, soulful photography that captures the essence of Venice and the depth of your love. Let's embark on this beautiful journey together, creating memories that will be cherished for generations.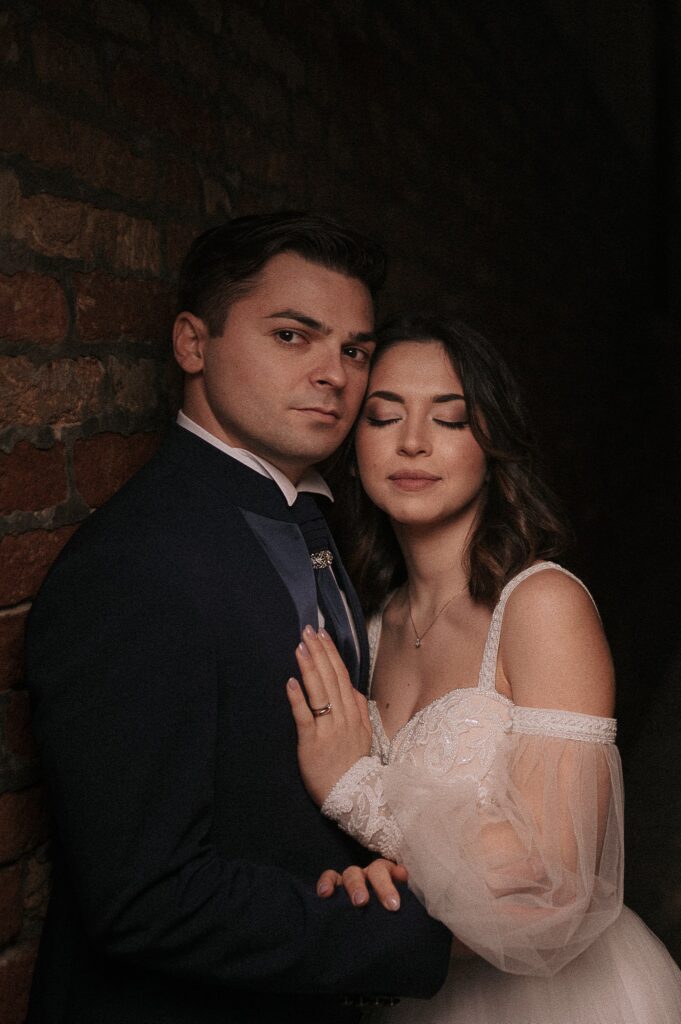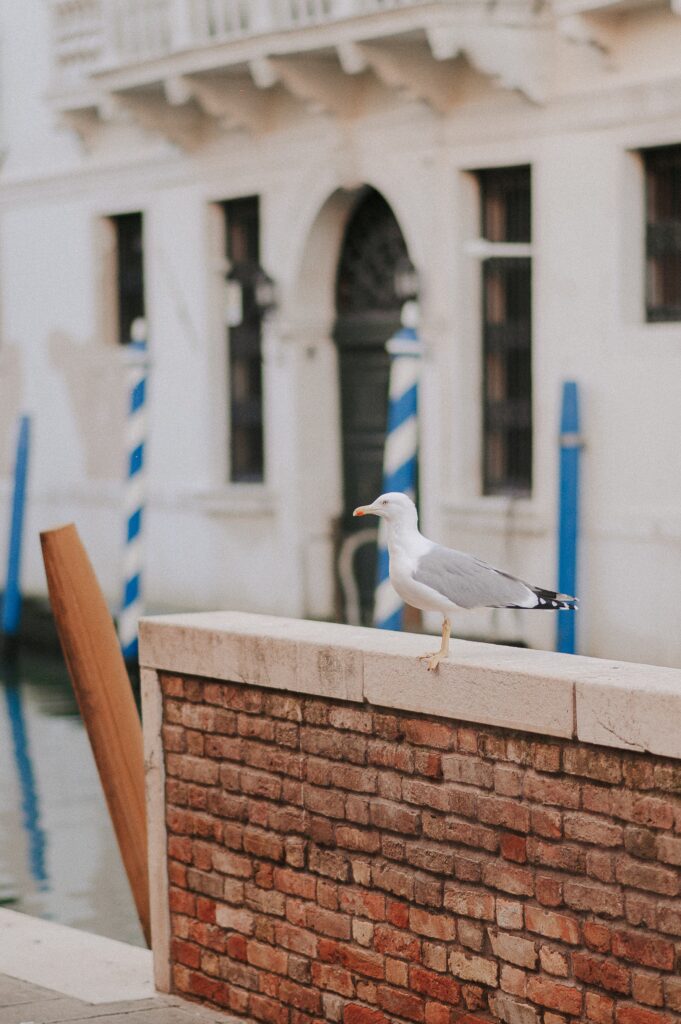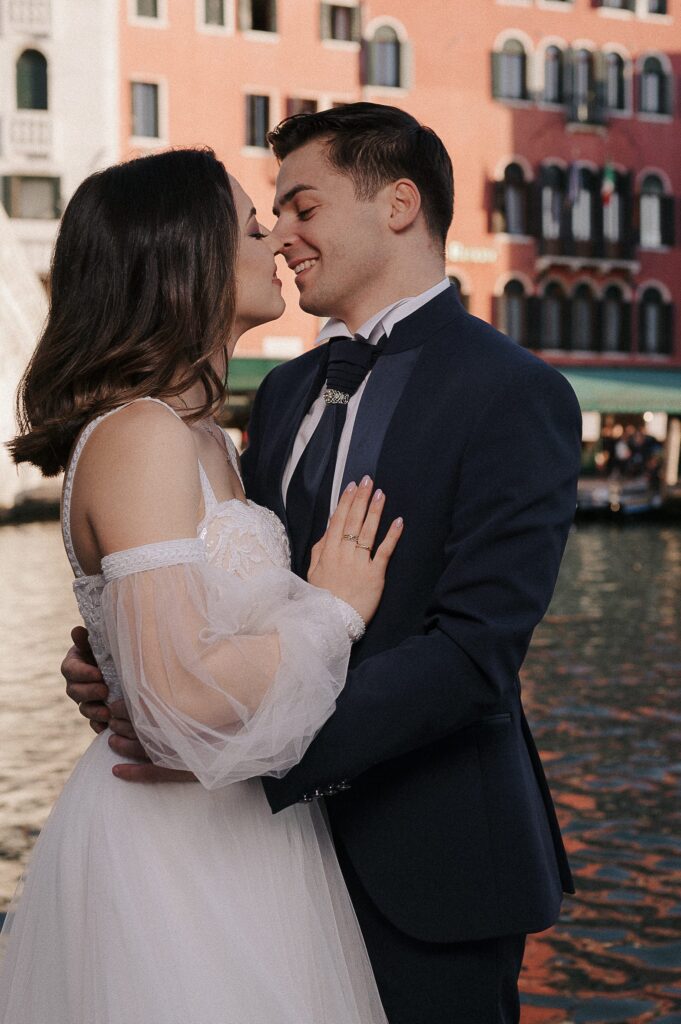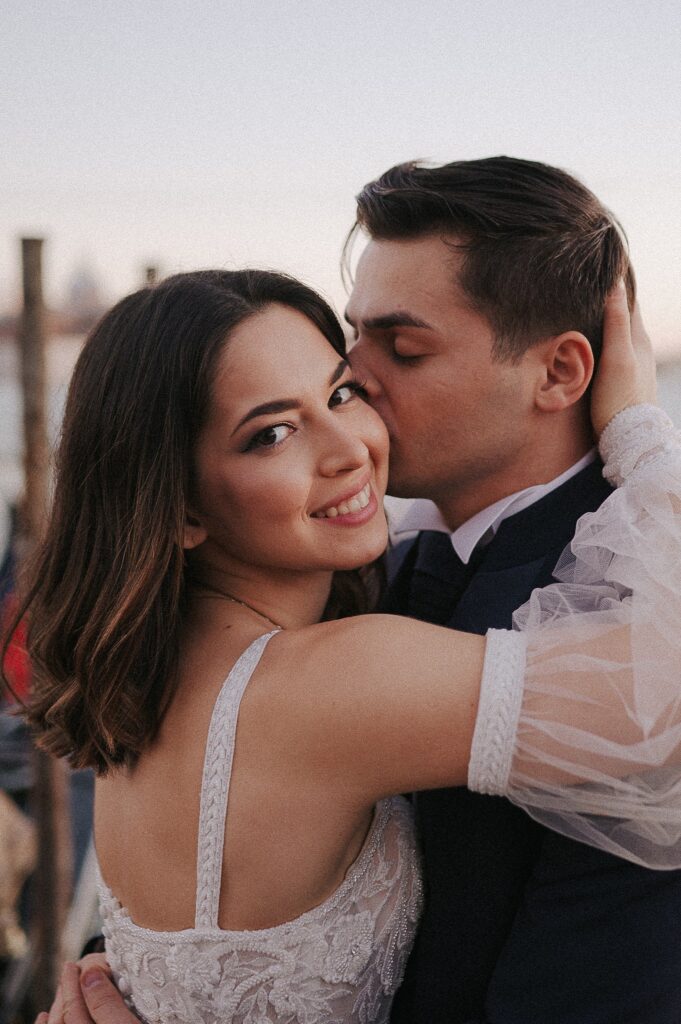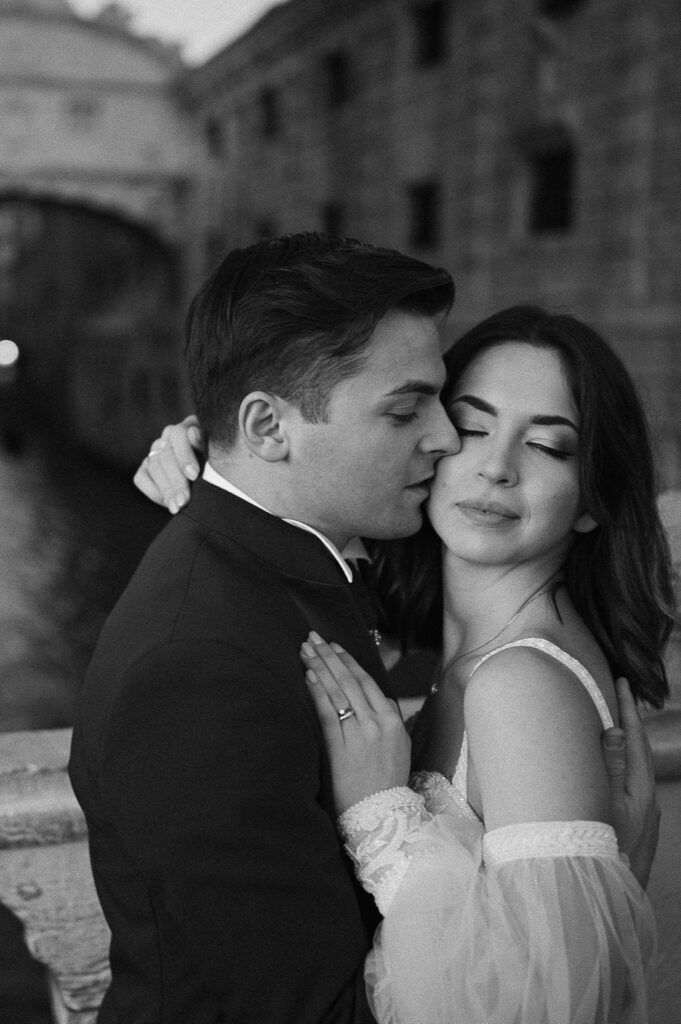 Are you planning your dream wedding in Venice? Let's create your beautiful love story together. Contact me to start your journey as a couple in this city of timeless romance.
Discovering Your Dream: A Venice Wedding Photographer's Invitation
As we conclude this visual journey through Venice, I extend an invitation for you to delve deeper into the world of enchanting wedding photography. For those of you drawn to the allure of Italy's famed lakes, I encourage you to take a look at my work around Lake Como. This breathtaking destination, known as the world's most famous lake, offers a backdrop of stunning beauty and romantic elegance for your special day. You can find a showcase of these magical moments on my Instagram at @carlospintau.
If you have any inquiries or need assistance in bringing your dream wedding to life, especially if you are planning from abroad, feel free to reach out. With my experience and knowledge of Italy's most picturesque wedding locations, I am here to guide and support you every step of the way.
Your love story is unique and deserves to be told in the most magnificent setting. Connect with me, and let's explore how we can capture the essence of your celebration, be it in the historic canals of Venice or the serene shores of Lake Como. Villa Balbianello / Villa Monastero / Villa Monastero PAX